The Apilus Xcell Pro Electrolysis machine is the number one machine currently on the market. With a sophisticated and modern design, it features personalized treatment programs for each patient, providing you with the best possible experience. 
We perform electrolysis with a one-time use miniature probe the size of a fine hair strand and a pair of tweezers to pull out the treated hairs. All of our tweezers used during your treatment are sanitized and UV-treated before and after every use.
How Many Sessions Will I Need?
The number of required sessions varies on an individual basis. Factors such as the coarseness of your hair, your hormones, health conditions, medications, and commitment to treatments can affect the number and length of your sessions. During your first consultation we will develop a clear treatment plan that is specific to you and your individual needs.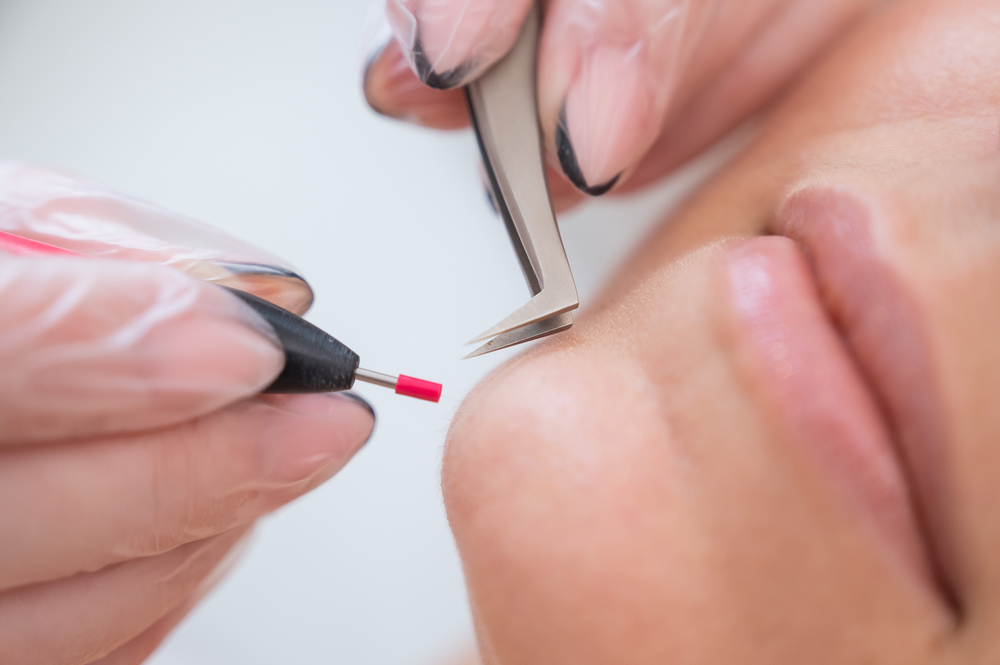 HOW TO PREPARE FOR YOUR APPOINTMENT?
HYDRATE. HYDRATE. HYDRATE.
Start by drinking lots of water the day before and the day of your treatment. Hydrated skin does a much better job of conducting the currents used in this process.
DO NOT SHAVE OR WAX BEFORE TREATMENT.
The length of the hair must be long enough to grab with a pair of tweezers.
HYGIENE IS KEY.
Make sure your skin is clean and fresh before your treatment. Therefore, please shower before arriving to your appointment.
NO CAFFEINE OR SUGAR.
Please refrain from these the day before and the day of your treatment as they can cause increased sensitivity.